Edit 17/11/07. Now available for purchase
What do you think happens when someone who values empathy, love, kindness, respect, and humility joins the same team as someone who values boldness, success, fame, influence, and reputation if they are unaware of their own values and their differences with each other?
Do you think they would collaborate well, make use of each others unique perspectives, and look to each other to complement their ideas? Or do you think they would struggle, misunderstand, and avoid each other?
[Total_Soft_Poll id="2″]
Our personality and values drive our behaviors and they're all very different things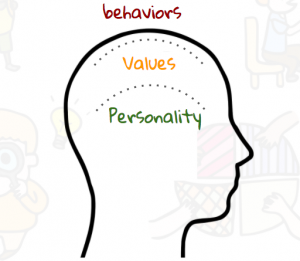 Our personality is the unique and relatively stable pattern of our feelings, thoughts, and behaviors. Our values on the other hand express our life goals. They are similar to our personality in that they are relatively stable over time, they aren't visible directly, and we're often not consciously aware of them.
Our behaviors are shaped by our personality and our values and it's first after we have discovered our values that we strengthen our ability to choose behaviors that are more appropriate to different situations.
Explore values as a first step to improve collaboration
To help teams improve their collaboration I put together an exercise called Value cards. Value cards creates a safe space where people can explore their values, what behaviors their values shape, how their values potentially clash with other people's values, and how other peoples values affects their behavior.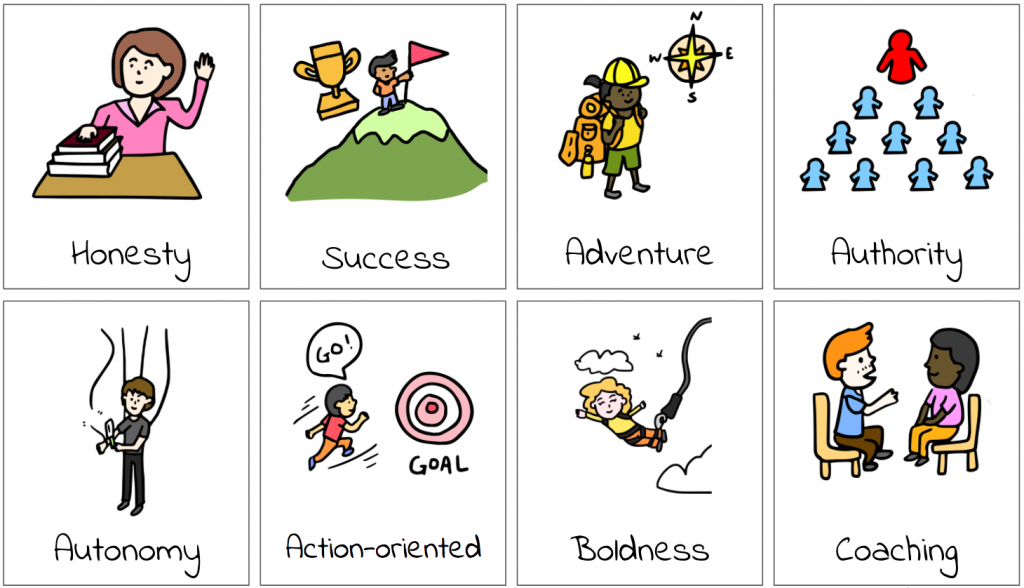 If you're a professional coach, agile coach, scrum master, HR professional, or manager you might find value cards useful when helping people or teams to develop themselves.
Celebrate and elevate diversity of values
As the facilitator of this exercise do not try to get the team to agree on a common set of values. That would only reduce diversity and impede the teams ability to solve problems. Two of the more important goals with the value cards exercise are to help teams discover their values, and to help teams take advantage of their diversity.
I hope this exercise turns out to be valuable to you and if you try it out please let me know how it goes. 🙂
Good luck and thanks for reading! 🙂