Reading Time:
3
minutes
If you're following me on Twitter or Linkedin you may have noticed me mentioning how much I like the book "Escaping The Build Trap" by Melissa Perri and that I think it's the best book out there on product management – everyone in product development should read it regardless of role.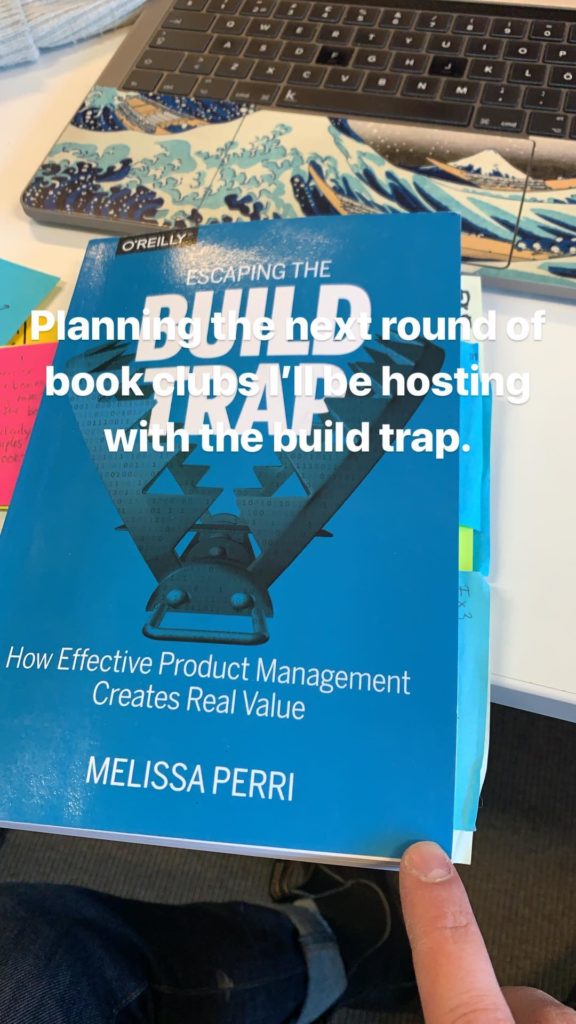 In her book, Melissa reduces a lot of the ambiguity around the Product Manager role and provides companies with a great starting point for becoming more outcome-focused. Where the industry usually says "It depends" on everything Melissa steps in and provides clear answers and tools. Kind of like "Actually no, it doesn't always depend." and it's really refreshing.
Additionally, I am a fan of interactive/experiential book clubs which exposes people to new concepts and ideas in practical manners, and for that reason, I've created this – a facilitation guide with a proposed outline/structure and exercises.
Book club goals
The goal of the book club is to make abstract concepts more concrete. In the book club, people get to play with the concepts in a different way than reading them, so that they get a better understanding of what the author is talking about.
Book club principles
The book club is about exploring tools and concepts and getting to practice using them.
Postpone judgment–it's fine to not want to use these tools but, this is only about learning more about the tool and you can decide for yourself if you want to use it. But let's not waste everyone's time by explaining why something isn't going to work or why something is the salvation.
Facilitate exposure of ideas to people (and not necessarily my own as a facilitator)
Make the book clubs concrete with exercises
Note that this is not an official author approved guide, this is just how I've run the book club and I may have gotten some of the author's points wrong.
Logistics
In my book clubs, we meet every second week, 4 times, 2 hours per meeting. Groups are sized 6-12 participants. I usually get a 20% drop off between the first and last sessions. When people miss one meeting  (due to conflicting meetings or being sick or vacation) they are less likely to return.
Basic outline
We meet for 2 hours, 4 times (bi-weekly), over a period of 8 weeks. There's a lot of spacing between the meetups because people are generally busy, and our brains need time to process new ideas. Since my point with the book club is to ensure people learn the tools, techniques, and thinking, there's no rush. In fact, slow is better than fast.
Week 0 – Handout books.
Week 2 – Chapters 1-9
Week 4 – Chapters 10-19
Week 6 – Chapters 20-25
Week 8 – Chapters 1-25 (Repetition, exploring concepts further, doing the self-assessment at the end, wrap up)
Notes to the facilitator:
You can spend 1 hour or more per exercise. Sometimes I make them shorter and sometimes longer depending on how rewarding the conversations are.
I do not run all exercises in every session, rather I am attentive to the conversations and the curiosity in the group and select an exercise that fits their needs.
If you'd like to read up more on this, here's a good book review that you can also read. 
As a facilitator, people will be turning to you for answers. If you aren't comfortable with answering e.g. because you are also new to these concepts, just make that explicit from the start so that you don't add unnecessary pressure on yourself. Remember, the book club is about giving people exposure to the concepts in a more practical way, it's not about giving every right answer to every question.
If you use this facilitation guide, please let me know on viktor@cessan.com or connect with me on linkedin. It would be great to know how to improve my coming guides and to understand if it's helpful.
GREAT THINGS COME TO THOSE WHO SIGN-UP
Get blogposts, facilitation guides, coaching and leadership tools, and much more sent directly to you through my newsletter.