Reading Time:
5
minutes
Continuing my thoughts on recruiting Product Owners, here are some questions that might help you evaluate candidates level of experience from Product ownership, and questions that might help you discover if they have potential to learn the role.
Part 1 – Are You Recruiting For Potential Or Experience?
Part 2 – Questions You Can Ask In Your Interviews <- This post.
Part 3 – Work Samples And Auditions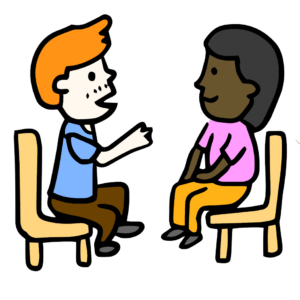 Please note that:
Treat these questions as inspiration and use the ones you think can be helpful to you. This is not a guide to follow step by step.
If a candidate is unable to answer these questions it does not necessarily mean that she does not have the potential to learn fast, it might just mean she hasn't thought of these things.
Most of these questions are explorative and the purpose is to help you get to know your candidate – they don't have

one

correct answer.Create a safe environment for your candidate. It's important that she feels comfortable with these questions. For example start by mentioning that you're going to be asking questions that do not have a correct answer. That you're just exploring her perspective and in the case where there might be a correct answer you'll let her know for those specific questions.
Questions that explore understanding of and experience from the Product Owner role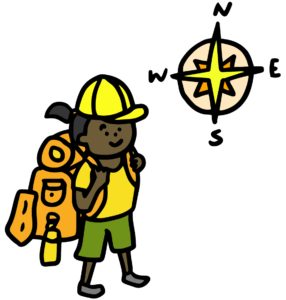 High-level understanding of the role
What's your definition of the Product Owner role?
How do you want to be evaluated as a PO?
What's different about being a PO for a team doing scrum and one doing kanban?
What does the PO do to help the team get a strong sense of purpose?
What level of technical insight/awareness do you think a PO should have?
Vision
What makes a good product vision?
What does the PO do to help the team understand the vision?
Who owns and maintains the vision?
How do you translate the vision to a roadmap or backlog?
Product success
What does success mean for a product?
How do you measure product success?
Who is responsible for the success of the product?
Prioritization
How do you prioritize between defects, new features, tech debt, and learning activities (e.g. hypothesis validation)?
What do you do when the team gets stuck in a prioritization discussion or there are two or more people who can't agree?
How do you prioritize your backlog?
Understanding the customer and discovering their needs
What are some of the purposes with using personas?
How do you engage the team to better understand the users and customers?
What's product discovery and why is it important?
What's different about leading in product discovery and in product delivery?
Why are short feedback cycles important in product discovery and product delivery?
What can the PO do to help create short feedback cycles?
How do you plan and arrange work for a cross functional team that both does product discovery and product delivery?
Why is empathy important and how do you create it?
Working more effectively / optimizing for flow
What's cycle time and why is that important for you and the team to know?
Why is limiting WIP important for you, the team, and the organization?
What can you do as a PO to help the team limit WIP?
Tell me about a time your team didn't meet the organisation's expectations in terms of delivery or impact and what you did.
Why is it a bad idea to have one UX and one developer focus on work for the coming sprint separately from the rest of the team?
Collaborating with others
Tell me about something you worked on that needed input or collaboration from several stakeholders, teams, or managers, what your role in that was and how things went.
Tell me about a time when you failed to engage or include the organization in the work you and your team was doing, and what happened.
Growth
What do you need to or want to develop within Product Ownership?
How do you stay up to date in Product Ownership?
Working with legacy
What is technical debt and why is it important for you as a PO to be aware of?
What happens if you don't reduce technical debt?
How much technical debt should you remove?
Isn't it just better to deprecate/close an old system that has a lot of technical debt and build something new than to remove the legacy?
What can you as a PO do when technical debt is slowing your team down?
How does Agile try to avoid technical debt from occurring?
Questions that explore potential in learning the Product Owner role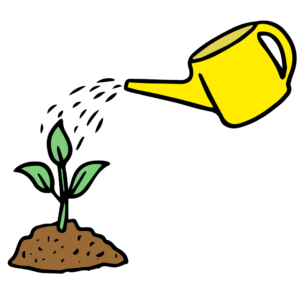 Asking for help / knowing your limitations / Self awareness
Tell me about a time when you didn't know how to do something.
What do you feel personally responsible for doing in the team?
Basic understanding of the PO-role
What's your definition of the PO-role?
What problem does the PO-role solve (or what value does the role bring)?
What do you imagine will be easy and difficult for your personally with the PO-role?
Basic understanding of Agile
Who is responsible for the quality of the product?
What does it mean to work as a team as opposed to working as a group of individuals?
What are the advantages of working as a team?
What does success mean for a product?
How do you measure product success?
Who is responsible for the products success?
Personal development
Give me an example of how you've developed the past year?
How do you learn / prefer to learn?
What are some recent books you've read?
What were your takeaways?
Why those books?
What's some recent feedback you've received about your leadership style and how have you changed as a result of it
Tell me about a time you had to adapt to changing conditions?
Tell me about a time you put your own work or needs aside to help the team out.
What are some points in your career when you've made noticeable change in your style, mindset, behaviour.
What are some tools (e.g leadership and prioritisation models etc) you use that you picked up recently?
Give me an example times you've changed your mind and why.
Knowing what you know today and if you could mentor your younger self, what would you start with?
Questions that explore potential in gaining customer empathy and technical awareness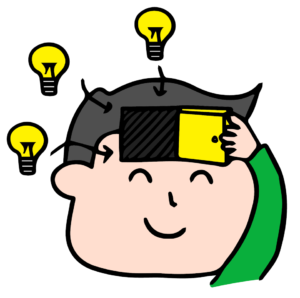 If your candidate has experience from being a PO but has no prior experience from your specific product or service or technical solution and you're concerned about that, you might want to understand her potential to gain empathy for your context. Here are some example questions you can ask to understand that that help you understand your candidate's ability to understand context and technical challenges.
What is your current teams value proposition?
What does their technical solution look like?
What are some challenges you've had with your technical implementation and why?
Who are your users?
What do they care about?
Why do they care about those things?
Don't be afraid to explore the technical questions with candidates that do not have an engineering or development background. Many POs without that experience fully understand and can describe technical implementations as well as challenges.
Additionally, you can explore your candidate's knowledge of several past teams, just repeat the same questions again. If she can tell you what it's looked like for 2 or 3 teams it's likely she'll be able to understand your team's problem no matter how technical you think your problem is.
The rationale behind each questions a.k.a what am I looking for with each question?
The majority of these questions really do not have one correct right answer. They're open-ended and meant to create a conversation. I tried writing down a few thoughts about each question but that quickly became long so in an effort to keep this post short I'm not sharing the rationale behind or thoughts about every specific question.
Drop me an email or add a comment
If you'd like to learn the rationale behind a question or what I'm looking for with specific questions add a comment below or send me an email and I'll share it.
Also, if you decide to use any of these questions I'd love to hear from you and how it went.
Thanks for reading! :)
[yikes-mailchimp form="1″]